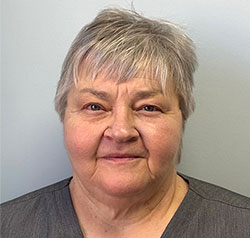 Jennifer M. Kern, DPM, PA
Jennifer Kern, DPM is board-certified by the American Board of Podiatric Medicine and has been in practice for over 30 years.
Dr. Kern received both her undergraduate and graduate education at Temple University in Philadelphia, PA. She first earned a Bachelor of Science in Biology and then, attending Temple University School of Podiatric Medicine, achieved a Doctorate of Podiatric Medicine in 1988. She completed her postgraduate education with a three-year surgical residency at John F. Kennedy Memorial Hospital in Philadelphia.
Dr. Kern maintains the highest level of accreditation and pursues ongoing education to stay current with the latest trends in podiatry. She is trained, and participates, in Medicare Electronic Health Record Incentive Program and Medicare Physician Quality Reporting System Incentive Program—which help ensure that her patients are receiving the best quality of care.